Earlier, I had posted an ambitious goal of saving nearly $3,000 per month for grad school. Despite 2 solid months of buying absolutely nothing new, I was barely able to save a little over $700 this month. It would've been closer to $2,000 if I didn't have to pay over $1,000 for dental work (it hurts to type that) and if they hadn't messed up on my paycheck...again. At least with the paycheck, I'll be able to put the money towards next month's savings, but the dental work...boo! Needless to say, I am brushing and flossing like a maniac to avoid having to pay any more costly dental bills in the future.

I had thought of taking on a second job to increase my income but I've had little luck finding something suitable. There was a job posted at the Fresh and Easy (my favorite store ever), but the pay was not enough to make it worth it, in my opinion. Honestly, I'm quite shocked at what's available out there. This is the first time I've seen a job market so scarce. I guess combined with companies cutting back and employees losing their jobs, the job market is pretty tight.

In happier news, my garden has become a wild little jungle and is bursting with vegetables.

Here's the garden just a couple weeks ago, if you remember: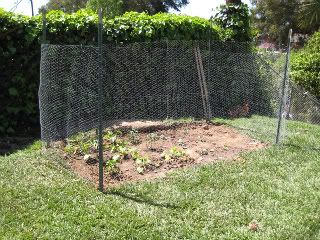 And voila, here's the after: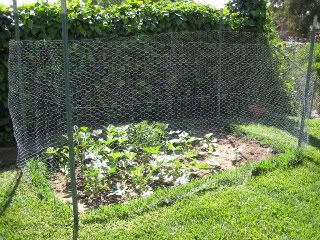 My how it's grown! I wish my money would grow as fast.

Today, I got a very pleasant surprise when I went outside. We've had this cactus outside for years and I've never thought anything of it. The past couple of days, I noticed little shoots growing out of it and assumed it would be blossoming soon. I thought this was strange because I had never notice it blossom before. So today when I went outside I was amazed to find this:




Wow-wow! I'm in love with this plant! I never knew that cacti could be so beautiful.

And last but not least, take a look at my baby rosemary, basil, and mint plants. Notice that I've been using everything from yogurt cups, to plastic drinking cups, to plastic containers to plant seeds in. I'm starting to look at everything as a potential seed pot. The trick will be finding places to plant them after they get too big for their little seed starters.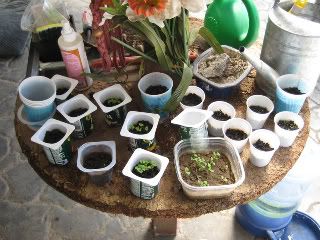 I'm telling you, I think I missed my calling. I wonder if I should just become a professional farmer?